Aesthetic medicine Warsaw
I am a doctor certified by the Polish Association of Aesthetic Medicine and Anti-Aging
My company was established in 1993. My clinic is situated in Wilanów. Access to it is convenient and it has a car park in front of the clinic. We offer services within the scope of aesthetic medicine and gynaecology as well as cosmetology. I perform medical and gynaecological procedures personally.
I graduated from the Postgraduate Aesthetic Medicine School in Warsaw and I also have a second degree specialization in gynaecology.
Medical doctor Dr. Małgorzata Makowska cooperates with us. She graduated from the Faculty of Medicine at the Medical University of Warsaw, as well as the post-graduate School of Aesthetic Medicine dr Ignaciuka in Warsaw.
Cosmetology
Bellisana is a place where we realize our passions that are associated with beauty care. We have created an elegant and full of charm place. We really want the atmosphere to be unique. We care about the comfort of our clients and the effectiveness of cosmetology procedures, improving our skills and expanding our offer.
Manicure and Pedicure
It is known for a long time that the hands are the calling card of every woman. People pay attention to them in many different life situations – from private meetings to professional meetings. So let's take care of your hands so that they look good at all times. The manicure we make in Wilanów will give you a long-lasting effect of beautiful hands. We only use proven cosmetics from well-known brands, such as Cuccio, Gehwol, Organique, Shellac, Vinylux, Ekert Nails.
Our perfect manicure will help you feel confident in every, even the most difficult situation. The foundation of confidence is well-being that you and Bellisana can take care of at any time. Manicure will give your nails a new glow and your hands will become velvety soft. We will take care of you!
Physiotherapy and massages
In our clinic's offer in Warsaw's Wilanów you will find a wide range of physiotherapeutic procedures, as well as massages performed by a qualified physiotherapist and personal trainer Paweł Marek.
Paweł Marek is a masseur and physiotherapist, as well as a personal trainer. He gained knowledge at the Faculty of Medicine of the Medical University of Warsaw and while working in Warsaw clinics and hospitals. He also took numerous courses and training in deep tissue massage, dry needling in myofascial trigger point therapy, pinopressure according to Radosław Składowski, orthopedic medicine according to Cyriax, treatment and prevention of injuries in team games, medical therapeutic training and more.
Opinions about us
"I recommend Bellisan's office. Favorable prices, modern equipment and a professional doctor"
Katarzyna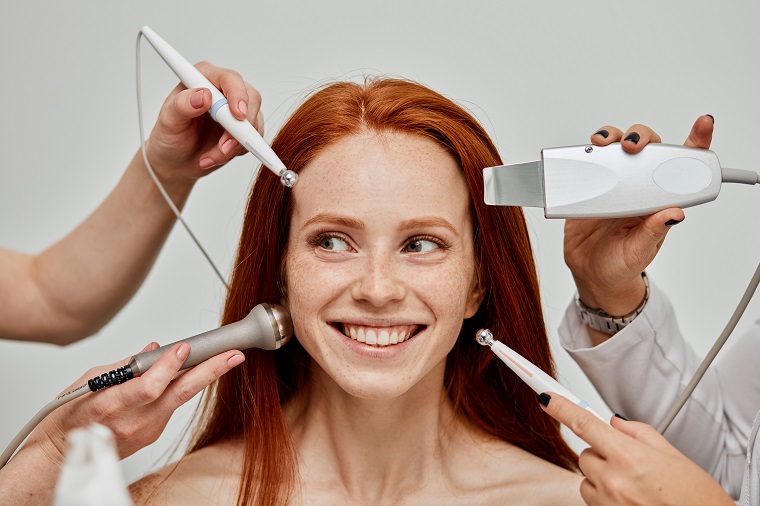 zobacz